Autenti Classic is an Autenti functionality that allows you to sign a document that contains signatures placed outside the platform.
Using Autenti Classic, you can sign many types of documents – business, private or those required by public administration, such as financial statements, declarations and others.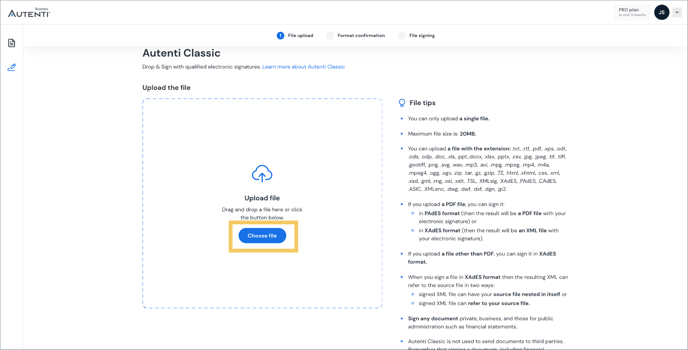 In Autenti Classic, the order doesn't matter – you can be the first or last signatory. The tool allows you to sign the most commonly used file formats – you can sign in XAdES or PAdES format.
You can use InfoCert or SimplySign qualified certificates. Importantly, only InfoCert certificates allow you to sign XML files in Autenti Classic.