Can I attach a message to recipients?
Yes. To attach a message while sending a document:
1. Click the button next to the information: "Attach a message for document recipients (optional)" and enter a comment to the document.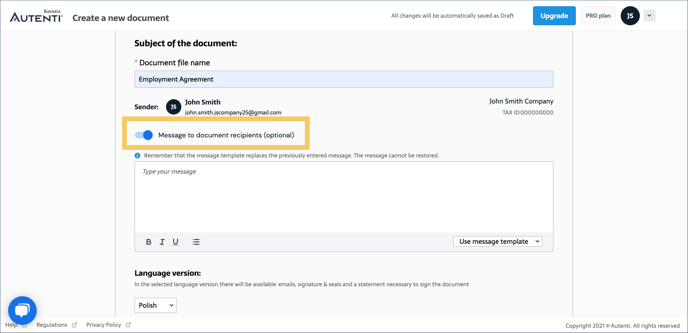 or
2. Select a premade "Message template", previously edited under the corporate.