Do I need an account on the Autenti platform to sign the document?
No. You don't need to have an account on the platform to effectively sign the document. You just need to click on the link you've received in the e-mail, and then follow the instructions provided.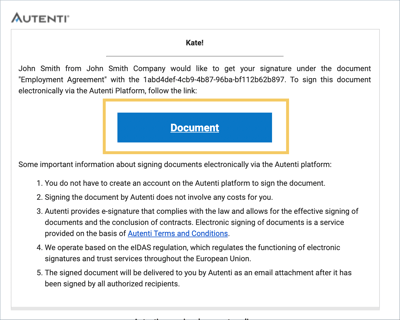 Remember! You can use Autenti for free! All you need is a FREE account, thanks to which you will be able not only to sign, but also send documents for signature.