How can I search for documents?
To search for the document you are interested in, use the search engine. You can find it above the list of documents.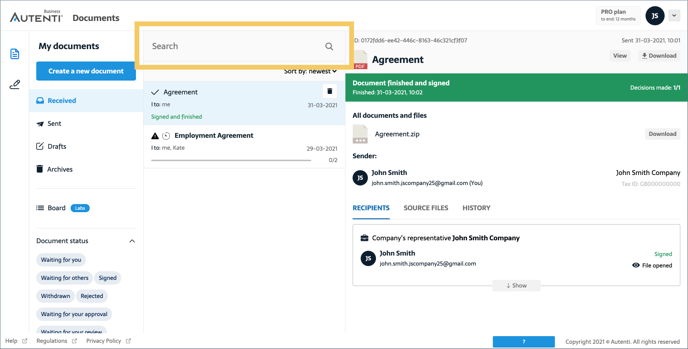 To narrow down the search results, you can use additional options to search by date, company name, first and last name or e-mail address. To do this, click "Searching options" and use the form.