If you are unable to send the document:
1. Check whether your file has the acceptable size or if it doesn't contain other signatures, placed outside the Autenti platform.
The maximum size of a file (or group of files) is 20 MB
2. Also make sure you've entered the title of the document.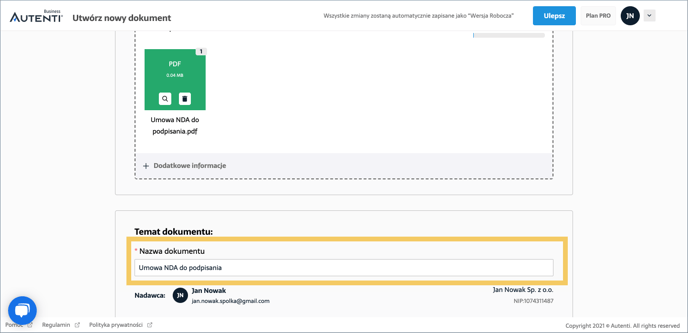 3. Finally, check whether the authorisations of your corporate account or its expiry date allow you to send another document for signature. You can check it in the "Upgrade your account" section.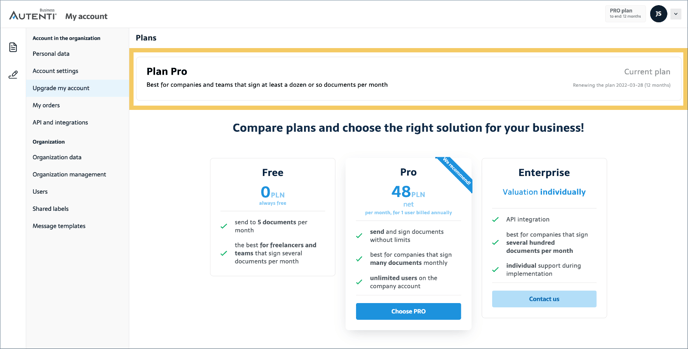 If you have followed the steps above correctly and you still can't send the document, please contact our customer service department at: support@autenti.com or use the website chat to contact a consultant.