The OTP code ("one-time password") sent to me by text message did not arrive. What should I do?
If you didn't receive the OTP code, you can re-send it to the phone number provided.
To do this, click the "Resend the message with OTP code" button.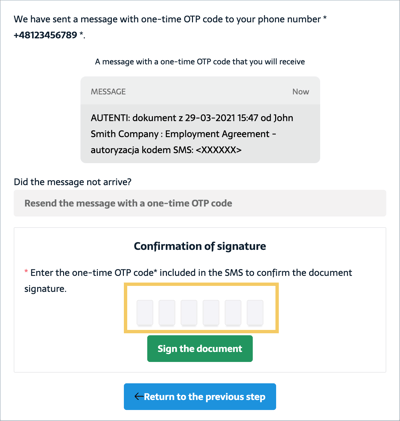 If the OTP code still didn't arrive, please try the steps below:
1. Check if your message box is not full and look for the message from us in every folder
2. Check if the message didn't lend in the spam folder (if it exists on your phone)
3. Check your network connection
4. Turn your phone off and on
5. Turn the airplane mode off and on

If none of the above works, don't hesitate to contact our support team at support@autenti.com.